From earlier in the week, Univision news babe Marisa Del Portillo givin' us quite the show here up top and down there. I'm not sure exactly what she's pointing at in the first pic, but I guess we can all use our imaginations. These pictures speak for themselves, sweet...

Marisa is such a tease,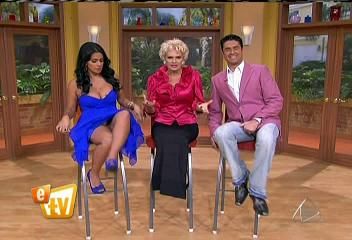 Screencaps courtesy of Cobra the Wide World of Women forum.