Filling in for Elisabeth Hasselbeck who is on mat leave, this is MSNBC news babe Mika Brzezinski. Very hot in a freudian kind of way for sure. Never really thought of Mika as being so busty, but damn she's got a nice set. Apparently she is being considered for the open spot on Good Morning America once Diane moves up.

Let you imagination run wild,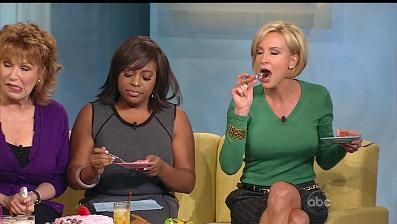 Screencaps courtesy of easyone the Wide World of Women forum.