Just yesterday I was complaining that Erin Burnett never wears skirts anymore, and whaddya know, she complies by wearing one hosting yesterday's Today Show, and looking sweet too. Although, she's terrible at doing the hoola hoop and TVNewswer thinks it could affect her future career. Me, I still think Erin is hot, even if she can't hoola hoop.

Erin rocks a hot skirt,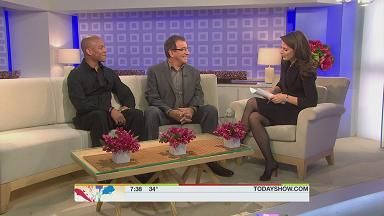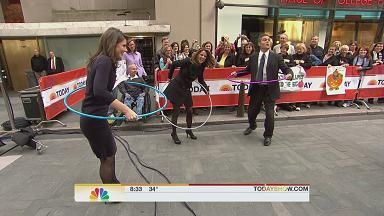 Screencap courtesy of Gambit at the TvNewsCaps forum.