ESPN was a rockin' on College Football, Baseball Playoff Super Saturday bonanza, bringin' out the heavy hitting sports reporter babes, Erin Andrews, Jenn Brown, and Wendy Nix. I'm diggin' the glasses look for Erin, good to see Jenn on the big time, and Wendy is always bangin' in the tight white skirt.

Erin, Jenn, and Wendy are a dream matchup,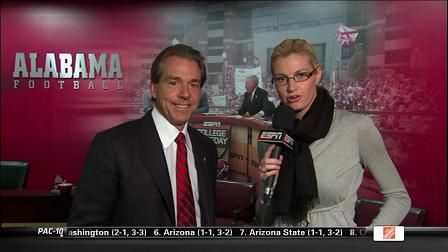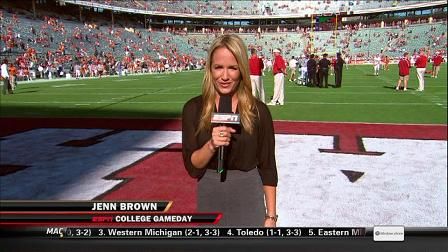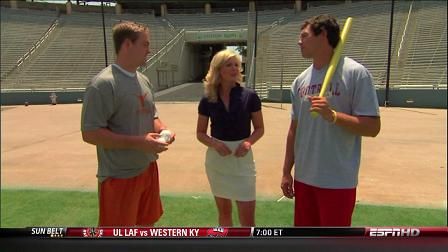 Screencaps courtesy of joeycap666 the Wide World of Women forum.