From a couple of days ago, this is news babe Kirstin Cole of CBS2 in NYC doing her hair and makeup. I just love the first shot here, the wink to the camera is very suggestive, these news babes know what gets a guy going for sure.

Kirstin leaves us wanting much much more,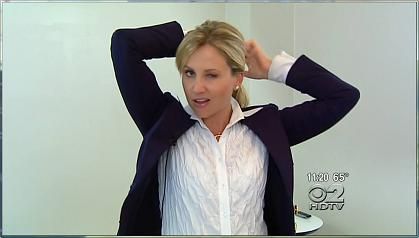 Screencap courtesy of slashasterisk at the TvNewsCaps forum.