Quite possibly the best pictures of the week. From yesterday's American Morning, CNN news babe Kiran Chetry on air with a very loose blouse. The result? A nice side peek at what lies beneath. Do you think it was a wardrobe malfunction, or done delibrate?? Eliot Spitzer looks very impressed.

Kiran is fantastic at any angle,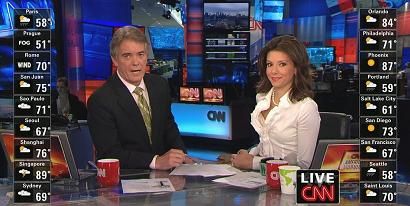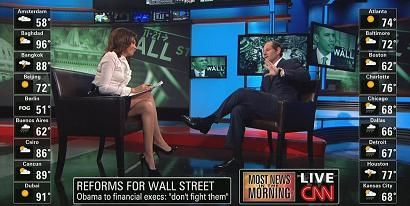 Screencap courtesy of spinner at the TvNewsCaps forum.