It hasn't been but a few days since the last Mika Brzezinski post, but she's too irresistible here to not post. From some special segment called "Women's Nation" a very hot Mika being interviewed by Hoda Kotb. I love the NBC logo in the background, that's inconspicuous, not...

Leggy duo Mika and Hoda,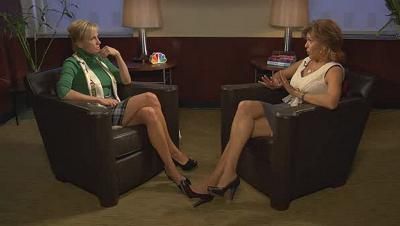 Screencaps courtesy of mazzic04 the Wide World of Women forum.