From Bloomberg yesterday, we all know about Dierdre Bolton, Margaret Brennan, Gigi Stone, etc... but an underrated news babe is Lori Rothman. I don't know but there's just something about her, she's got the hot wife look, you know your buddy's wife that you secretly fantasize about. Not sure who she's interviewing here, but she's got some funky hose going on.

Lori is a Bloomberg star,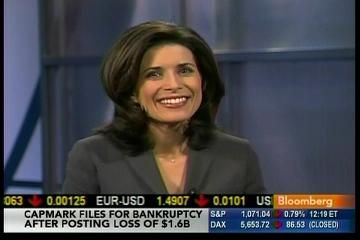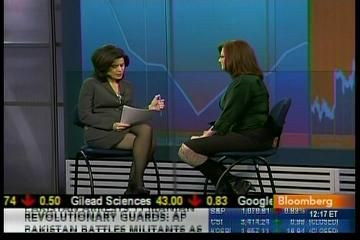 Screencaps courtesy of racefan the Wide World of Women forum.