As always, I save the hottest for last. This is the always ravishing Jenna Lee of FBN filling in on America's Newsroom on the main FOX News network. I'd bet the farm that in 5 years, Jenna Lee is the lead morning anchor for a major news network. Her potential is unlimited.

Million dollar smile,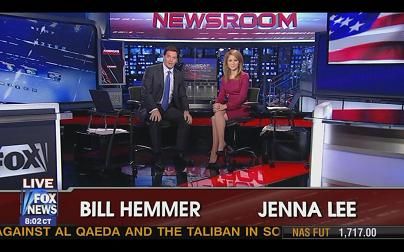 Screencaps courtesy of tdubya68801 the Wide World of Women forum.