From yesterday, FOX News babe Martha MacCallum was all over the channel. I wonder what Shepard Smith is thinking in the first picture, something naughty to be sure, eyes up here buddy. Damn, Martha is looking really hot here, it always puts a smile on my face to see her on the tube.

Martha is stunning as always,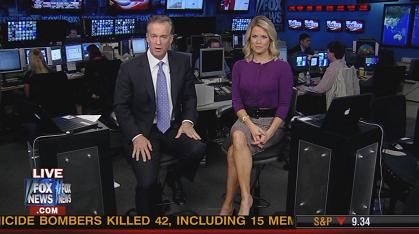 Screencaps courtesy of spinner at the Hi-Def News Caps blog.