I just like this shot because its got probably the 3 hottest Today Show babes in the one shot, a leggy Stephanie Abrams on the left, Natalie Morales in the middle, and Amy Robach on the right. It must be a dream to work on their set with these hot ladies.

Nothing starts the day better than the Today Show,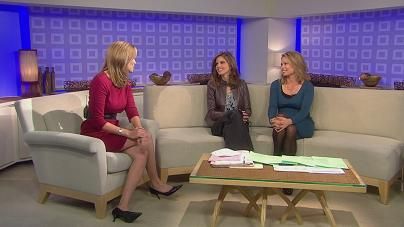 Screencaps courtesy of Gambit at the Hi-Def News Caps blog.