From earlier in the week, a leggy and hot Mika Brzezinski on Morning Joe on MSNBC. Dog segments are great because 1) all girls love dogs, they are chick magnets 2) guaranteed to get some nice angles of news babes with dogs.

Mika is golden as always,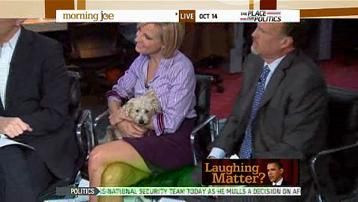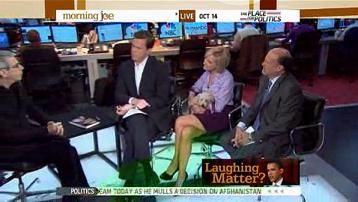 Screencap courtesy of hybrid at the TvNewsCaps forum.