From yesterday on The Insider, this is CBS entertainment news babe Lara Spencer in some kind of funky dance segment with Donny Osmond. Gotta love that sweet bubble backside. I guess blondes really do have more fun.

Lara busts out a move,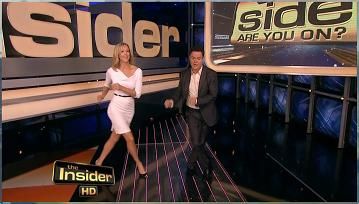 Screencaps courtesy of SlashAsterisk at the Hi-Def News Caps blog.