I'm not sure when these were taken but I'm assuming it is recent. From Baltimore's WBFF Fox-45 (FOX always has the hottest babes) this is hot news babe Jennifer Gilbert behind the anchor desk and also in a leggy sit down interview. She's got a certain Michelle Pfeiffer quality to her doesn't she. The guy she's interviewing has got a fantastic view.

Jen is one hot blonde,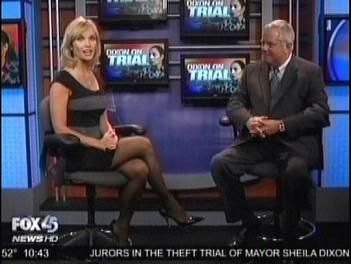 Screencap courtesy of axionnewz at the TvNewsCaps forum.