I was forwarded this hot tip from a reader and obvious fan, from NBC-5 in Dallas this is news babe Kim Fischer. Apparently she's pretty new but she's lighting up the tubes all over the DFW area. The first couple of pics were sent to me, while the last one is from her Twitter page. She definitely could pass for a Cowboys cheerleader, busty, curvy body, she's incredible.

Kim is wickedly hot,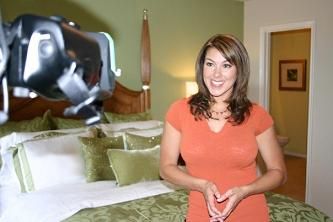 Last picture is from Twitter.