It's been ages since my last Amy Robach post, so this one is dedicated to our fave NBC Today Show news babe. I know its winter, but I wish Amy would do without the hose more often, Natmo too. Oh well, I guess we'll always have spring and summer to look forward to.

Amy is hot in black,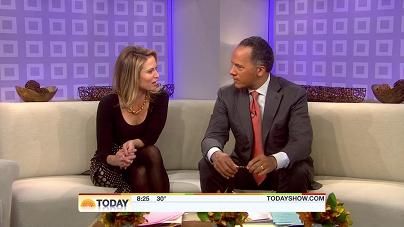 Screencaps courtesy of Gambit at the Hi-Def News Caps blog.