From yesterday on the Today Show, news babes Ann Curry and Chris Jansing looking hot and leggy. Chris is a big fan of the black suede boots obviously, I've seen her wear those a few times now. Ann is looking pretty damn good herself, can't wait for the olympic coverage.

Ann and Chris in a hot leg duel,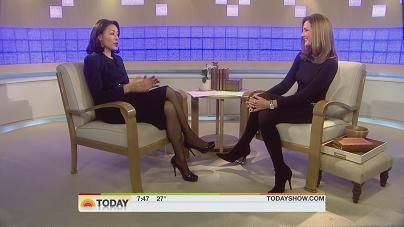 Screencaps courtesy of Gambit at the Hi-Def News Caps blog.