From over the weekend on WNBC, this is New York News babe Darlene Rodriguez talking entertainment obviously. She's definitely got a hot way about her that I like, the dude she's interviewing is definitely liking the view from where he is. Anyways, enjoy the new week y'all.

Darlene is representin',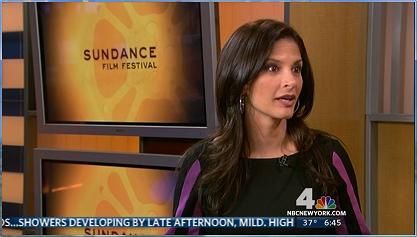 Screencaps courtesy of SlashAsterisk at the Hi-Def News Caps blog.