From yesterday's early evening news, this is CTV news babe Coleen Christie from Vancouver Canada with the hot blue satin top and sweet bare leggage. The only thing that would've made it hotter was if the doctor lady next to her went with a skirt as well.

Coleen is hot in blue,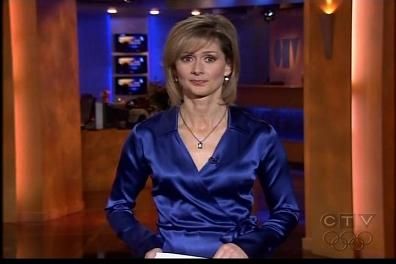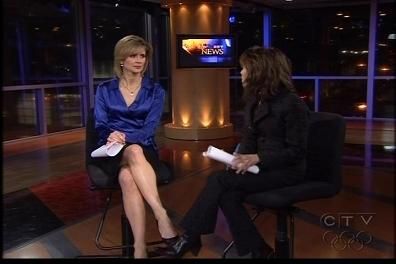 Screencaps courtesy of zebrafish75 the Wide World of Women forum.