More Sportscenter highlights, this is ESPN news babe Linda Cohn on the chair showing off her sweet leggage. She usually dresses in pants, so the dress and boots look is definitely welcome, a lot hotter, she must be learning from fellow hottie Hannah Storm. I bet Mark Schlereth is enjoying the good view.

Linda never looked so good,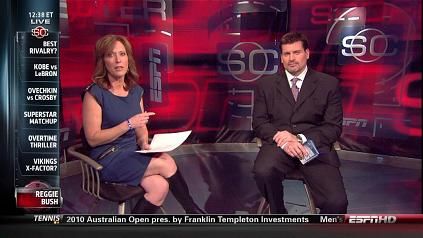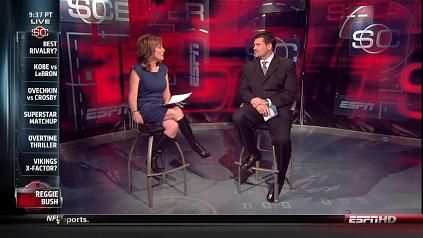 Screencaps courtesy of joeycap666 the Wide World of Women forum.