CNBC trying to pry the mantle back from Bloomberg as the hottest financial channel. From yesterday, this is CNBC Melissa Lee showing us some rare leggage. She's looking a little hotter these days, it could be the darker eye shadow. She seems very petit to me, like a lot of asian babes, she seems to be around 5 foot or so.

Sweet Sweet Melissa,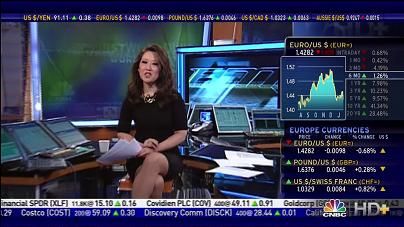 Screencap courtesy of Sandman at the TvNewsCaps forum.