She was hot last week, and in my opinion hotter this week filling in on Morning Express. This is CNN headline news babe Susan Hendricks, without the boots this time, looking as good as I've seen her, maybe ever. Don't know about y'all, but I could get used to this every morning.

Susan is the hot fill in,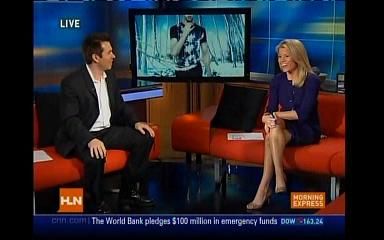 Screencaps courtesy of chris217 the Wide World of Women forum.