Erica is one my favorite news babes because she's so quirky and funny, but extremely hot. She's got a great anchor voice as well, so polished, she never says "um" or "ah".

I wonder what Erica is thinking about here, either she's got some secret Clemens fetish we don't know about or she's craving something sweet,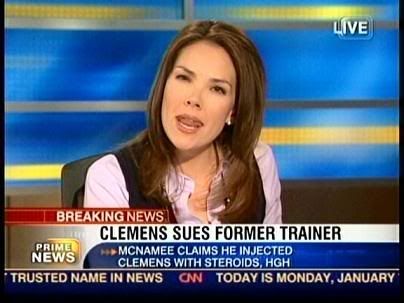 Who would you take, Christi Paul or Erica Hill, or both...




Screencaps courtesy of the Ultimate News Babes website and mrg1808 at the Reporter Caps forum.