Everyone watches the weather, it's just ingrained into our everyday lives. Naturally, the news networks put their hottest babes as weather ladies. Switching between channels there is Janice Dean of FOX, Bonnie Schneider of CNN and Jackie Meretsky of MSNBC. Who do you like to watch??

Your typical hot blond, Janice Dean usually dresses pretty conservatively,



Bonnie Schneider doesn't have that pretty a face, but she's got the rack. She really looks hot when she wears a tight sweater,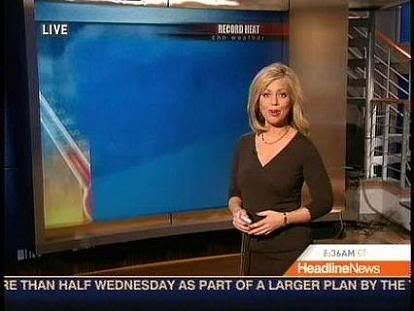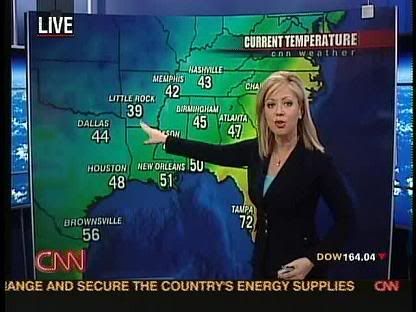 Last but not least, and my favorite is Jackie Meretsky. She also doesn't have a real pretty face, but her body is so tight. Jackie looks like she runs marathons. Very tall, long and lean, extremely hot.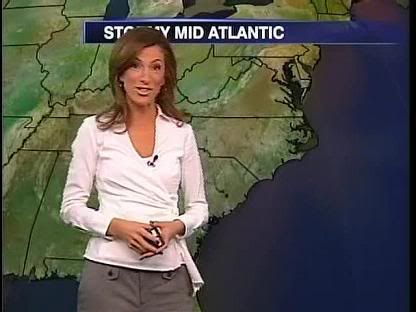 Screencaps courtesy of the Ultimate News Babes website.