I love it when Contessa Brewer dresses in that sexy dark lace top, she looks so hot. She must know it too, because she'll bring it out every once in a while. It goes really well with her dark hair and lipstick.

A great smile to go with too,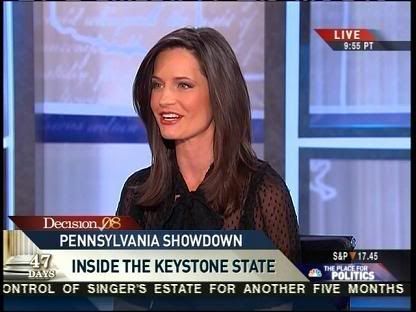 Screencaps courtesy of shadow at the Reporter Caps forum.