Since I know how your crazy commentors love to trash talk Courtney Friel (because y'all would be too chicken to do to her face), here is our Queen of the Anchor Babes, Courtney looking damn hot IMO with the short skirt and greased up hair on yesterday's FOX and Friends. I'd split that tail in a heartbeat. What's not to like, clones, u tell me...

Bottle blonde she is, Courtney's my favorite tart,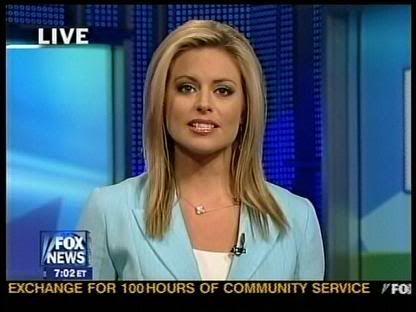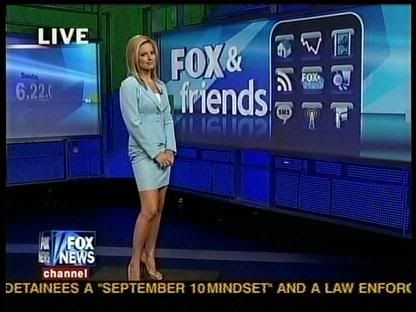 Screencaps courtesy of Sandman63 at the Wide World of Women forum.