I saw Erin a few weeks ago at the Spelling Bee, she was interviewing some chap and she hugged the kid and his face was buried right into her chest. I wish I was that kid for just 1 sec, I'd be set for life. Here is the lovely Erin at the NCAA World Series, looking damn fine as usual.

1 batabata, 2 batabata, 3 batabata, sawing...
This one's for you Erin, wink, wink :)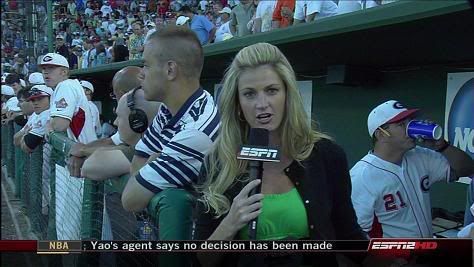 Screencaps courtesy of donkeed at the Wide World of Women forum.