A great shot of Jenna Lee's tight body. I love the choice of dress, basically painted on her body. She's got the perfect body for body grinding, you know when you're at the club, on the dance floor gettin' it on.

Jenna talkin' bulls and bears,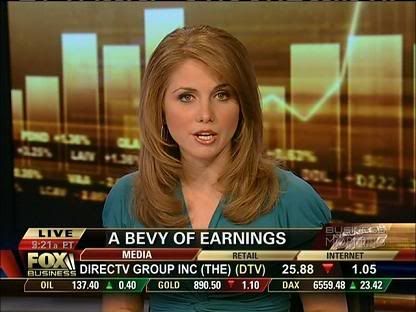 Screencaps courtesy of shadow at the Reporter Caps forum.