Usually on CBS in NYC, this is Kate Sullivan on the Early Show this weekend and she's never looked hotter, fo sho. The hair, the legs, the body, it won't be long before she ends up national for good.

Kate looking hot for primetime,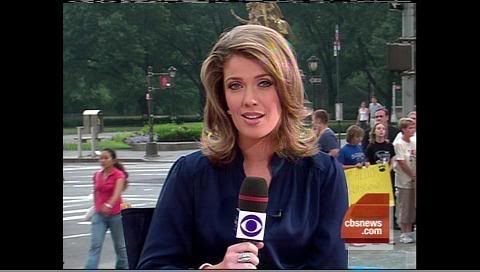 Screencaps courtesy of shad0w at the Wide World of Women forum.