Some of your NYC clones out there clamoring for her, so here she is, weather babe Shay Ryan of FOX. She's kinda got a hot body, if you like the 20-inch waist type. Her face is alright, I'd still do her...

The weather is hot like me, says Shay,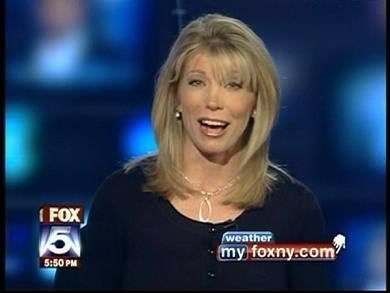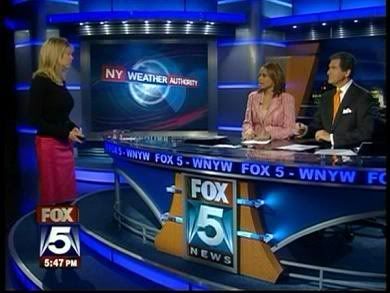 Screencaps courtesy of slashasterisk at the Reporter Caps forum.