From RedEye last night, model babe Larysa Poznyak basically in a bikini top. I love the guy in the second picture, whoa, keep your hands where I can see them buddy, he's really giving it a good tug, don't blame him sitting next to a hot Larysa. Bonus with Martha MacCallum in the background. (sorry, no HQ pics).

Holy boobs on Larysa,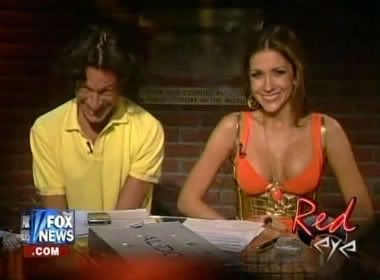 Screencaps courtesy of keepp at the Reporter Caps forum.