Everybody's hottie from the Bay Area, busty Darya Folsom of KRON in San Francisco in a tight white top. I'm not a big fan of her face, but damn, her breasts are supersize and she loves to show those puppies off.

Watching Darya's mega-breasts,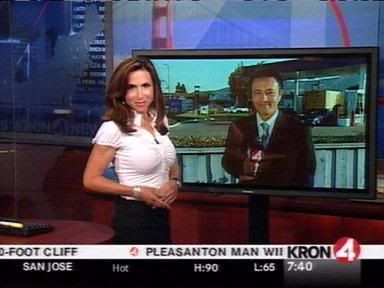 Screencaps courtesy of Axecalibore at the Wide World of Women forum.