Saying goodbye apparently is Wendy Hurrell on her last day at Anglia on UK TV. She dressed the part in a sexy short skirt, black hose, and heels. The guy in the picture is like: "This maybe your last day here but you and I are gonna get funky in the backseat of my yugo, right??"

Wendy dressed to kill,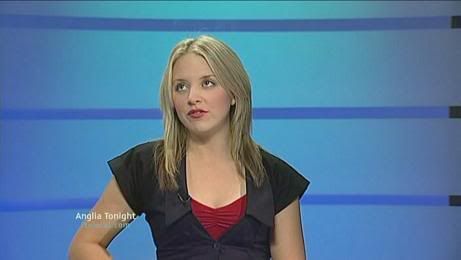 Screencaps courtesy of groovesection uk at the Wide World of Women forum.