One of the two hottest redheads on FOX or FBN. I'd say Liz Claman is the hottest with Patti Ann Browne a close second. Here is PAB on RedEye showing some wicked cleavage, classy and sexy.

Patti flashes the skin,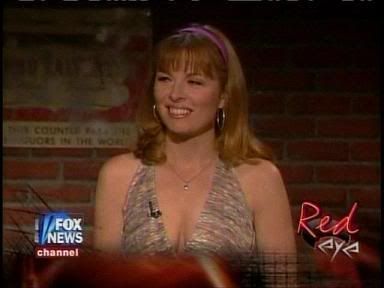 Screencaps courtesy of cody at the Wide World of Women forum.