I must have missed the memo, but Sandra Smith must've gone on vacation and is now sporting a new tanned look. I don't think it matches well with her eye color, but whatev. She still looks smokin' hot. I like the FOX News guy on the right, he's like "Yep..., I'm gonna ask her out after the show."

Sandra is the apple of my eye,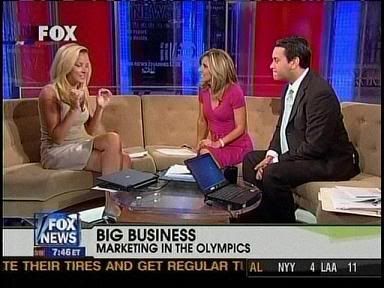 Screencaps courtesy of cody at the Wide World of Women forum.