Didn't catch this until today, but it's from earlier in the week. Maybe we should start calling Liz Claman, Liz Viscious. Damn that's hot. If I was the old guy, I think they'd probably need to call an ambulance. I mean, wow, Liz just blew my mind away with the tight top, short skirt, and stripper boots and heels. Commentors go crazy....

Nobody does it like Liz,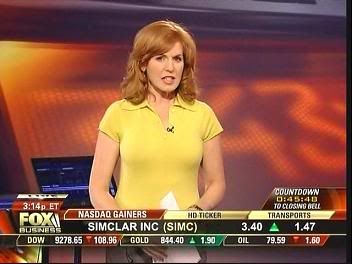 Screencaps courtesy of malone42 at the Wide World of Women forum.