For all you Gerri Willis fans out there, it was a treat to see her on CNN last night struttin' her stuff in a sexy tight leather skirt and sporting a nice tan. I love her dimples too, very cute.

Gerri is dressed to impressed,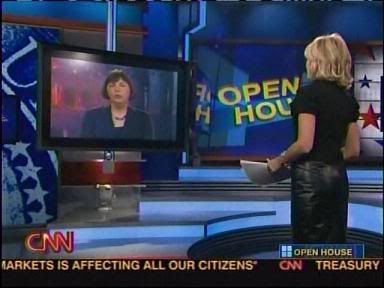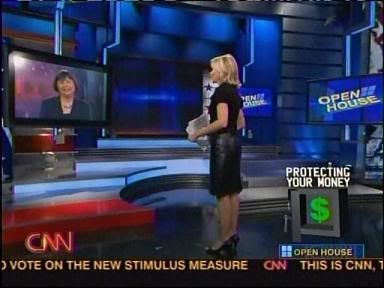 Screencaps courtesy of SceptreX42 at the Wide World of Women forum.