Damn, ESPN has really been kickin' up the sexy factor. This is Hannah Storm in the very seductive dress that's cut pretty high above the knee there with a nice low plunging neckline. I wish the pictures were less grainy, but she's quite the milf... You know what's weird? She's noticeably shorter than Elliot in the first picture, but in the second picture, they look the same height. Maybe I'm just cock-eyed.

Hannah looking delectable,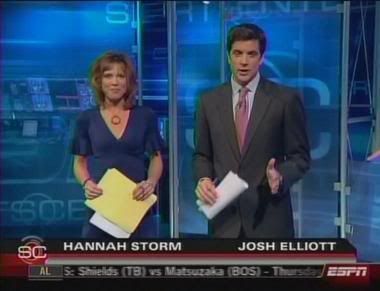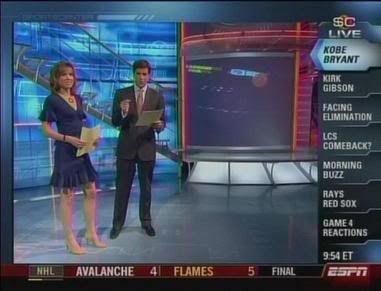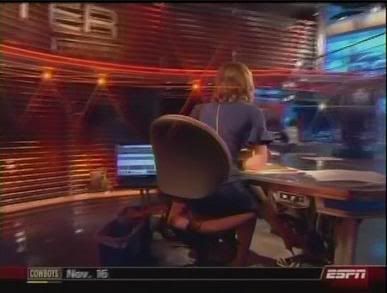 Screencaps courtesy of joeycap666 at the Wide World of Women forum.