A couple of hot leg shots from the Today Show over the weekend, NBC news babe Amy Robach and CNBC news babe Melissa Francis. No question that Amy's got a cuter face, but their legs are about even, still give the slight edge to Amy. I like how Melissa has crossed her legs strategically though to maximize the camera exposure.

A couple of hot blondes,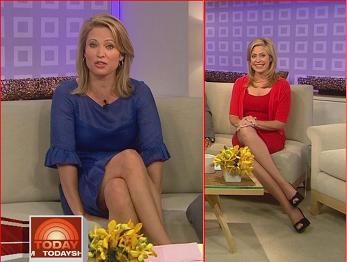 Screencaps courtesy of modelhunter at the Wide World of Women forum.