Ever since she joined CBS national earlier in the year, I've never seen anything but from the chest up. From the Early Show earlier in the week, this is hot news babe Michelle Gielan showing off her hot legs. I think she would be a more obvious choice to host the weekends then Erica Hill, Michelle is hotter than Erica at this point.

Michelle's rare leggage,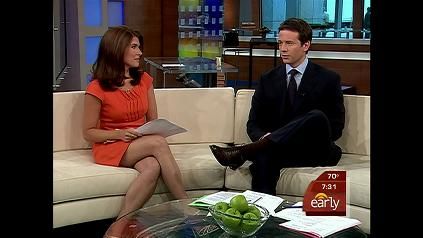 Screencaps courtesy of nonblogger at the Reporter Caps forum.