From over the weekend on Good Morning America, it's been a while since I've seen Kate Snow look so hot. Love the satin top, but lose those buttons on the chest, nice skirt showing off her always hot legs.

Wakin' up to a hot Kate,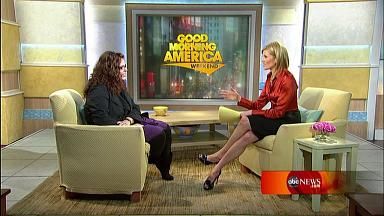 Screencaps courtesy of shadow at the Hi-Def News Caps blog.