Christmas season is all about cooking, so from NBC's Today Show, busty food network babe Nigella Lawson was on air looking like she's about to bust out of her top. My goodness she's got a nice set of pumpkins, big enough to eat off of I believe.

Mesmerized by Nigella's...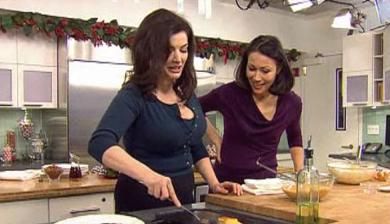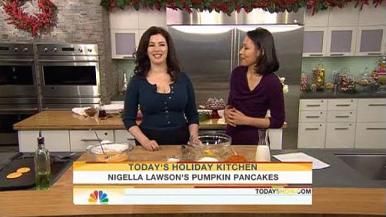 Screencap courtesy of axionnewz at the TvNewsCaps forum.