From ESPN Sportscenter a couple of nights ago, this is sports news babe Linda Cohn looking ravishing in a tight fitting dress and hot boots. It would've much hotter if Linda didn't wear anything underneath that dress, but I digress. Bonus add with a nice backside shot of Hannah Storm sitting down. Those two are one hot duo, but Hannah is a little to tall when they stand side by side.

Highlights with Linda,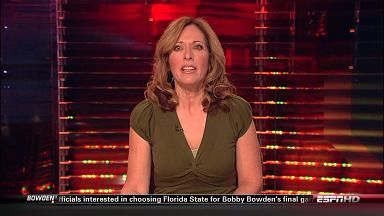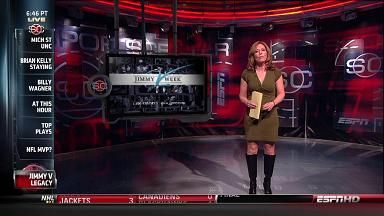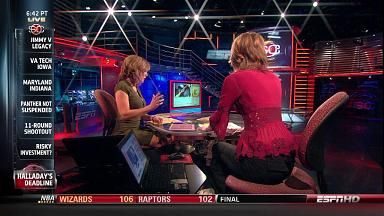 Screencaps courtesy of joeycap666 the Wide World of Women forum.