I love it when guys get caught looking, TVNewser has the scoop on the whole Dan Abrams calling out FBN's Cody Willard for staring at PETA model Joanna Krupa's breasts. Today, there were not 1 but 2 guys checking out Amy Robach (and who would blame them). But to get caught on national TV, naughty naughty little boys...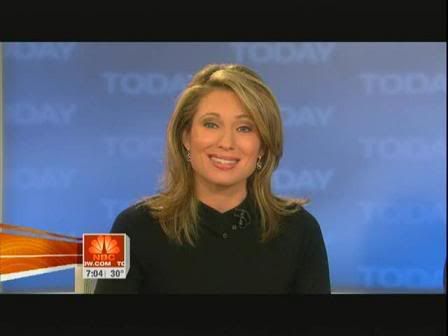 Lester Holt: I didn't peek. I swear I was only looking at her notes...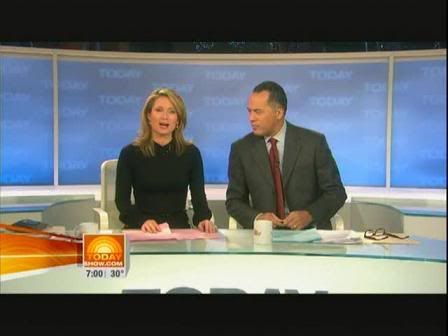 Dude: Um, I was looking for my visual cue on when to speak... I think.
Amy: What about that thing crawling down your leg in your pants?
Dude: Um..., no comment.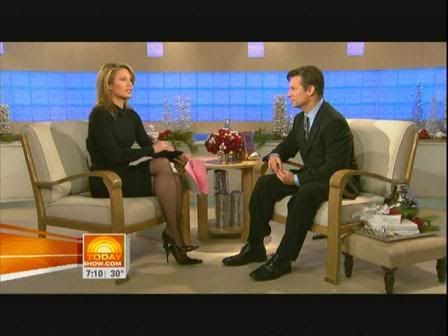 Screencaps courtesy of the Ultimate News Babes website.