In the tradition of my buddy Seinfeld,

LLOYD BRAUN: You sure did. Am I crazy, or those some big breasts?
JERRY SEINFELD: Those are some big breasts!

I guess they say, when you've got it, flaunt it. Michelle Caruso-Cabrera of CNBC always seems like she's got her back straight and chest pointed outwards. She is quite well endowed, but man she really takes it to another level sometimes.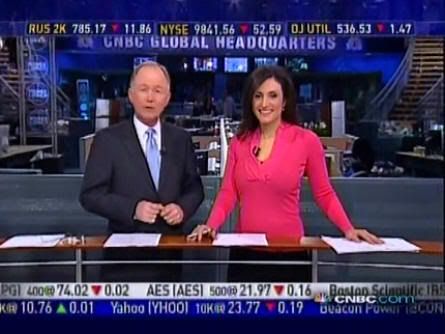 Screencaps courtesy of Sabrina at the Reporter Caps forum.