She's at it again, Michelle "I've got big boobs" Caruso-Cabrera was doing that chest protruding thing (not that we're complaining) on CNBC's Closing Bell segment. Maybe she's giddy over an anticipated interest rate cut. I love the pervs in these pictures, they're all hypnotized by Michelle's breasts in that tight sweater.

My Michelle, those are some fine breasts you have,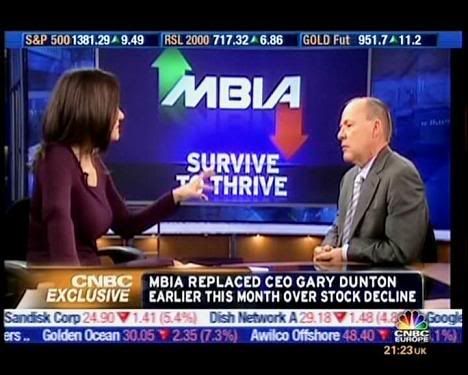 Screencaps courtesy of bloomsbury51 at the Reporter Caps forum.