A short skirt and sexy boots can go a long way to making someone really hot. Nicole Petallides was absolutely smoking hot yesterday. Nicole was dressed to kill, I don't know how you concentrate on the news watching that.

Nicole on FBN yesterday, wow...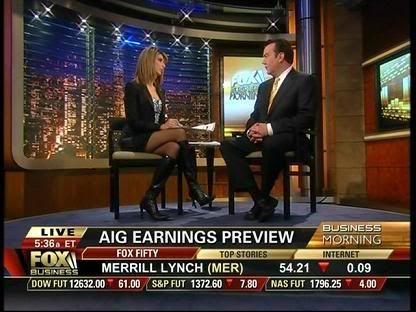 Screencaps courtesy of shadow at the Reporter Caps forum.