Do you ever have MILF fantasies? If you ever did, Heather Tesch of the Weather Channel would probably be in it. She's such a sexy mature babe. I'd hit that any day of the week.

Heather has some fine breasts,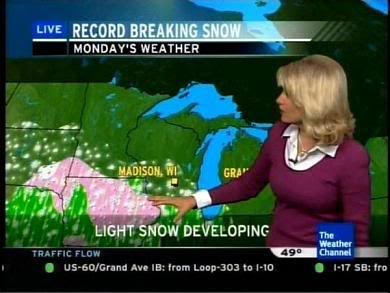 Screencaps courtesy of zonajohn at the Wide World of Women forum.