Without Erica Hill, HLN has really kind of been a void for me, especially with Mike Gelanos hosting Prime News. But if there is one news babe I'd love to see replace him, it would be Christi Paul. She's got a great body, and she can really do it up sexy.

Christi has great sexy legs,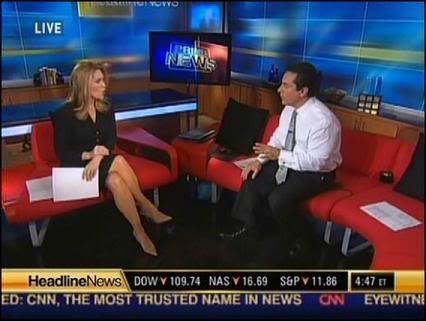 Screencaps courtesy of Sabrina at the Reporter Caps forum.