Some updated pictures of the extremely hot Sharon Tay of KCAL in Los Angeles. I miss her on National TV, but I'm sure LA is happy to have her on their TV daily. She sure has the goods doesn't she, her chest is literally busting out.

Sweet boobage on Sharon,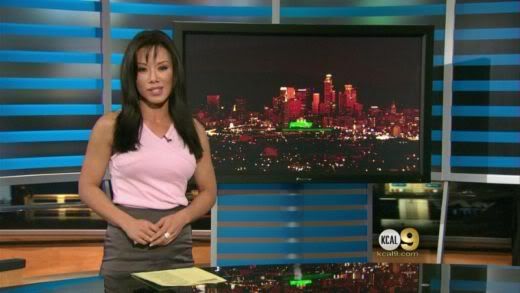 Screencaps courtesy of MadMac at the Wide World of Women forum.